Safe Household Cleaning is reader-supported. All reviews are independent and any products reviewed are purchased by the site owner. To help fund this model, some of the links on the site are affiliate links. If you decide to make a purchase from one of these links, this site will receive some commission. At no cost to you. It helps keeps this place running. Learn more
The fact that you're even here tells me that you want to clean your home knowing that no animals were harmed in the making of your spring clean.
How do you do it without resorting to apple cider vinegar in water?
Is there a quick way to tell that a cleaning product is cruelty-free?
In 2018, 8 million of us signed a petition appealing to the United Nations for a full ban on animal testing for cosmetic products.
While the EU is miles ahead in cruelty-free regulation, the same companies who sell in the EU may still conduct animal testing on non-EU sold cosmetics.
A shocking fact.
And as consumers, we do not stand for this.
There's one message we shout – do better, faster.
In this article, we'll learn about current cruelty-free legislation, how to spot if a product is cruelty-free, the various kinds of certification available and we'll list what we consider the best cruelty-free cleaning products on the market today.
What's in this article
What is the current regulation on cruelty-free cleaning?
Regulations for household products and the protection of animals in their testing has lagged behind.
Every year, the UK Home Office publishes a summary of statistics to show the number of scientific procedures performed on living animals in Great Britain.
In July 2019 the Home Office released its 2018 summary report.
Here's what it tells us:
In 2018 there were 3.52 million procedures carried out in Great Britain which involved living animals
The kind of testing most often completed on animals for household cleaning products are called 'regulatory tests' – tests which are used to prove a product is safe for humans – this accounts for around 13% of animal testing completed in 2018
And as you drill down into the detail you will discover in 2018 there were 397 animals used in experimental procedure which were completed for the testing of household product ingredients
Of these 397 animals, 54 were subjected to severe testing i.e. testing which caused severe pain, distress and suffering.
Is testing on animals allowed for household cleaning products?
Animal testing of cosmetic products is shouted about. Animal testing of household products is not. However, cruelty-free regulations are catching up.
But be careful with wording.  For example, in 2015 the UK banned animal testing of all household products. It's worth noting that a ban does not mean all household products are free of animal testing immediately. Usually, there's a period of compliance.  And this can be years.
However, be aware, the wording of this regulation bans 100% of animal testing only on 'finished household products'.
Translation – this means any individual ingredient used in a household cleaning product could contain individual ingredients that have been tested on animals.
The regulation scope goes on to cover this loophole… to an extent.
"…the testing on animals of ingredients primarily intended or expected to be used in Household Products will be prohibited unless;
The proposed testing has a regulatory requirement…
No other method or testing strategy for obtaining the results sought, not entailing the use of a live animal, is recognized under the legislation of the European Union"
Be aware of regulatory wording; 'ingredient primarily intended to be used in household products' is defined as;
"An ingredient for which, at the time that testing in animals is carried out, it is intended or expected, by the entity commissioning the testing, that at least 50% of the manufactured ingredient will be or is intended to be used in Household Products.'"
Therefore if a supplier manufactures an ingredient and 49% of their sales are made to companies who manufacture household cleaning products – they can still actively test this ingredient on animals.
The devil is in the detail.
It's time to vote with your wallet. If you demand better, faster. Choose cruelty-free cleaning products and make them the only ones you use.
In this guide, you're going to discover 4 easy ways to find them – plus we have a list of the best cruelty-free cleaning products pre-selected for you. We're making your cruelty free switch easy.
How do you know if a product is cruelty-free?
What does cruelty-free cleaning actually mean? Here's the kicker – the makers of your household cleaning products can claim their products are not tested on animals – even if the individual ingredients they use are.
This means, if you see the phrase "not tested on animals" printed on the label of your cleaning products – it does not mean the product you have in your hand is 100% free from animal testing.
Instead what you want to be looking for is a cruelty-free certification.
These certifications go above and beyond. They can mean any company bearing their logo is independently assessed and externally held to rigorous standards. Standard you can trust.
The 3 cruelty-free certifications you should be looking for:
Leaping Bunny
Beauty Without Bunnies
Choose Cruelty-Free
Here's a quick look at each;
Leaping Bunny
Self-branded as the 'gold-standard' in cruelty-free certification for personal care and household products companies.
How to tell; any Leaping Bunny approved product will be stamped with this picture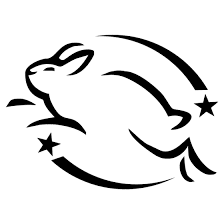 What does the leaping bunny certification mean? This product and any of the individual ingredients used in this product have not been tested on animals.
Any company carrying the leaping bunny certification must implement a rigorous supplier monitoring system. Any company signed up for leaping bunny certification may be required to submit their monitoring system for independent auditing.
Where does it apply? International.
Beauty without bunnies (PETA's)
This certification is the real deal. Companies certified by beauty without bunnies have a company-wide, global ban on animal testing. This means ALL of their products must be 100% cruelty-free.
How to tell; any Beauty Without Bunnies approved product will be stamped with this picture;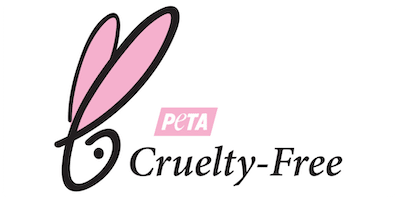 However – note – this certification is upheld by honesty.
To license the beauty without bunnies' logo:
"Company representatives interested in having their company's name added to our cruelty-free list(s) must complete a short questionnaire and sign a statement of assurance verifying that they do not conduct, commission, or pay for any tests on animals for ingredients, formulations, or finished products and that they pledge not to do so in the future."
While the Leaping Bunny logo which dictates that a supplier monitoring system must be set up and that this may be subject to an independent audit, Beauty Without Bunnies takes a more pragmatic approach –
"Companies are putting their integrity on the line when they respond to consumers. A company that has publicly announced an end to tests on animals and states in writing that it doesn't test on animals would face a public relations disaster and potential lawsuits if it was caught lying."
Where does it apply? International.
Choose Cruelty-Free
This logo certification goes one step further – a company bearing the Choose Cruelty-Free logo must either have halted all animal testing for at least 5 years prior or prove they and their suppliers have never participated in animal testing.
How to tell; any Choose Cruelty-Free approved product will be stamped with this picture;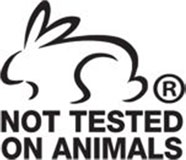 As a cruelty-free certification, Choose Cruelty-Free is rigorous. The certification is often lost when smaller cruelty-free companies are brought out by larger companies who may still use ingredients that have been tested on animals.
Where does it apply? Australian based standard, however, is also international.
Which cleaning products are cruelty-free?
Want to vote with your wallet? Here's our list of best cruelty-free cleaning products – we've got you covered.
Best cruelty-free laundry detergent
Our winner – Better Life Laundry Detergent
Certified by; Leaping bunny & PETA
A gentle biodegrade formula that's cruelty-free too – plus cleans as good as traditional detergent. What more could you ask for? The Better Life formula is also 100% fragrance-free meaning it's great for even the most sensitive of skin types.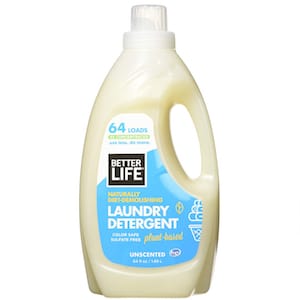 Better Life Laundry Detergent is on sale now
Better Life have done it again. This laundry detergent cleans as well as your regular detergent, but has a gentle biodegradable formulation that has been put together with a great deal of expertise. Outstanding.

Best cruelty-free bathroom and kitchen cleaner
Our winner – ATTITUDE Kitchen Cleaner
Certified by; PETA
A streamline of just 7 ingredients including water. It's simple and it works. Using natural antiseptic extracts of tea tree oil plus alcohol – your surfaces will be clean and sanitary.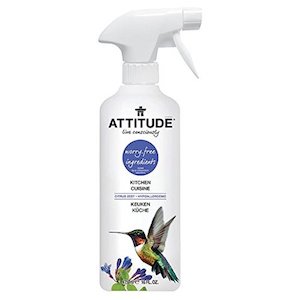 ATTITUDE Kitchen Cleaner is on sale now
ATTITUDE Kitchen Cleaner did the job I wanted it to do - clean the kitchen - and it did it very well. And it achieves this using a formulation chosen with a great deal of thought and attention. This one is a winner! Absolutely outstanding.

Best cruelty-free all-purpose cleaner
Our winner – ATTITUDE All-Purpose Cleaner
Certified by; PETA
Attitude has done it again. A similar formula to their kitchen cleaner but with 1 less active ingredient i.e. their kitchen cleaner is best for a tougher stain.
Best cruelty-free dish soap
Our winner – AspenClean Natural Dish Soap
Certified by; PETA & leaping bunny
Smells great and washes great. With a combination of plant-based detergent actives which are also sensitive skin-friendly – we can't recommend this dish soap highly enough.
Best cruelty-free glass, window and mirror cleaner
Our winners – Attitude Window and Mirror Cleaner & Biokleen Glass Cleaner
Certified by; PETA, Biokleen also certified by leaping bunny
No more smudges! Both of these cruelty-free window and mirror cleaners use a combination of actives. First up there's a solvent (either alcohol or vinegar) to cut through greasy smudge marks, next there are skin-friendly detergent actives for a sparkling clean.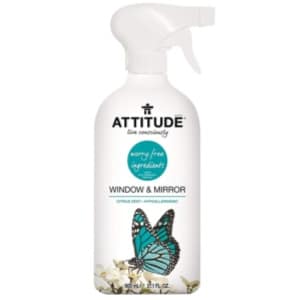 Attitude Window and Mirror Cleaner is on sale now
Attitude Window & Mirror Cleaner rescued my home's glass surfaces as well as or even better than any other brand-name, a commercial product that I've ever used, and my examination of the company and chemical formula behind this cleaner left me feeling pretty darn good.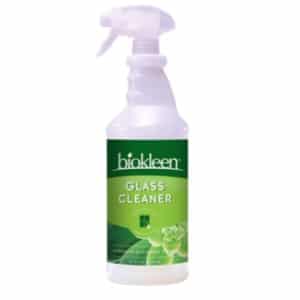 Biokleen Glass Cleaner is on sale now
We can't recommend Biokleen Glass Cleaner highly enough. As well as cleaning exceptionally well (as well as the leading ammonia-based products according to our tests), it has been manufactured using renewable energy sources and is made exclusively with plant and mineral-based biodegradable ingredients. What else could you look for in a glass cleaner?

Note – Attitude is fragrance-free, Biokleen is scented.
Best cruelty-free floor cleaner
Our winner – Aunt Fannie's Vinegar Wash Floor Cleaner
Certified by; PETA & leaping bunny
A truly unique take on natural, cruelty-free cleaning, using vinegar, a plant-based detergent and multiple fragrant plant oils. If you're looking for a floor cleaner that's effective and natural – this is it.
Best cruelty-free dishwasher detergents
Certified by; PETA & leaping bunny
A certified dishwasher detergent for any and all of your needs. Whether you enjoy using powder, dishwasher packs or gel, we have you covered. All 3 of these formulas use a combination of cleaning actives. For example, there's a detergent (like you'd find in shower gel) then there's also enzymes for example protease – these act to break down specific stains.
Combinations of cleaning actives will 99% of the time give you better cleaning performance. This couldn't be truer for all of the above.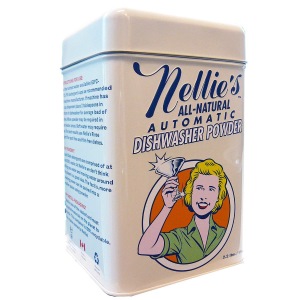 Nellies dishwasher powder is on sale now
There is so much to love about this product, from its clever branding and eco-friendly packaging to its no-nonsense formulation. At what equates to about 23 cents per load, it's well worth the price for some truly amazing cleaning power!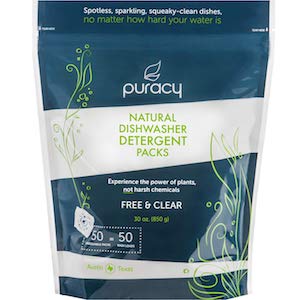 Puracy Dishwasher Packs is on sale now
Puracy Natural Dishwasher Detergent Packs are top quality. They've been formulated with vision and expertise. They clean well. They are gentle on you and your family. And they won't break the bank.

The Best Cruelty-Free Cleaning Products
While we love every one of our winners, there's far more choice available should you wish to look for an alternative.
Here are the best non-toxic, gentlest, cruelty-free cleaning products on the market today.
How We Chose The Winners
Left staring at a shelf of the cleaning products in the world – how do you decide? When many companies do not disclose ingredients – how do you choose? Imagine looking at 5 different bottles of tomato ketchup without an ingredients list. All look red. All tell you they're tomato ketchup and all promise you to be extra tasty.
This is the challenge in choosing the best cruelty-free cleaning products.
Here at Safe Household Cleaning, we use science to help make this decision with you.
We review only products that will disclose their ingredients list.
We then dig into the safety of each and every active ingredient used in a formula. Why is it there? What benefits does it have? Is it safe? Is it gentle? Can children be near it? Are you risking your health when using it?
We pair this most important fact up with in-use performance.
Safety first. Cleaning power a very close second.
Thousands of hour's worth of research tells us you do not have to compromise on either. We're here to help make sure you don't have to.