Safe Household Cleaning is reader-supported. All reviews are independent and any products reviewed are purchased by the site owner. To help fund this model, some of the links on the site are affiliate links. If you decide to make a purchase from one of these links, this site will receive some commission. At no cost to you. It helps keeps this place running. Learn more
Method Bathroom Cleaner (Eucalyptus and Mint)
Review Score
Ewg Rated
NA
Ingredients

Water
Alcohol Denat
Lactic Acid
Caprylyl Capryl Glucoside
Sodium Citrate
Sodium Lauryl Sulfate
Fragrance
Linalool

Overall, Method Eucalyptus and Mint Bathroom Cleaner is a winner. It does its job effectively and the ingredients largely check out as being safe. Unless you're sensitive to sulfates or fragrances, I would definitely check this out.

Bathrooms are rarely the first places we think of when we're trying to imagine a sweet-smelling environment.  At best, their dominant odor is bleach. When that happens we at least know that someone has taken the time to clean, but it doesn't make them feel enticing.
Method, with their Eucalyptus and Mint Bathroom Cleaner, aim to address that.
As we've enjoyed so many of Method's products before, I couldn't wait to review this cleaner.
So who are Method?
Method is a well-known name in the eco-friendly cleaning market. The company's story began in 2000, when two friends decided to put their heads together to tackle the trouble we're seeing with today's cleaning industry . While Eric wanted to produce better cleaning products, Adam wanted to banish the foul smells that come with green cleaners.
Within six years, they were the fastest growing company in America – right on the cusp of our most recent recession.
Today, Method is a global name that features heavily in supermarkets as well as online.
When you take a look at Method's ethos, it's overwhelmingly positive. They don't test on animals and they prefer to use plants for their ingredients. They love to abandon all that is boring and strive to take a glass half-full approach to their day-to-day business practices.
With one of Method's most popular products in hand, I'm here to see if:
It does clean as efficiently as the packaging claims
Whether the ingredients are friendly
How the whole bathroom cleaning experience unfolds
First impressions: Method Eucalyptus and Mint Bathroom Cleaner's Branding and Packaging
Method Eucalyptus and Mint Bathroom Cleaner has a vibrant blue color. If the aim was to invoke nature-like images, they've certainly succeeded! The bottle is fairly large, but it's easy to grip and I had no problems using the trigger. So far so good on the accessibility front.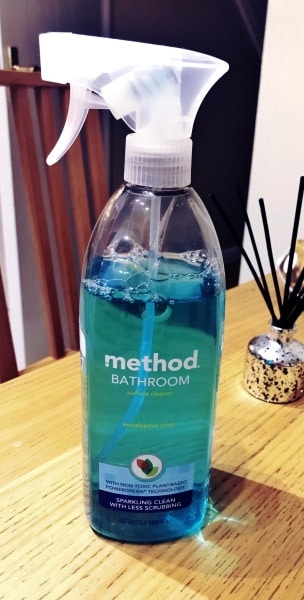 At the back of the bottle, there's a description detailing how Method has ensured the product is environmentally friendly. This includes details about using biodegradable ingredients that independent scientists verify as being both eco-friendly and effective cleaners. It also highlights how the bottle has been made from recyclable materials and that you can recycle it yourself.
For those who have questions, Method makes their contact details obvious. The cruelty-free certification is clearly identified towards the bottom of the bottle, as well as the fact that it will irritate eyes. Don't let this put you off if you're searching for a hypoallergenic product. Most things will irritate your eyes, whether they're natural or not.
While the spray itself is vibrantly blue and highly representative of Method's branding, it leaves the bottle with a clear and foamy appearance. To me, this is important when you're cleaning a bathroom, as you need to see what it is that you're targeting. It looks quite foamy when you first start scrubbing, but the foam soon gives way to a solution that's easy to wipe.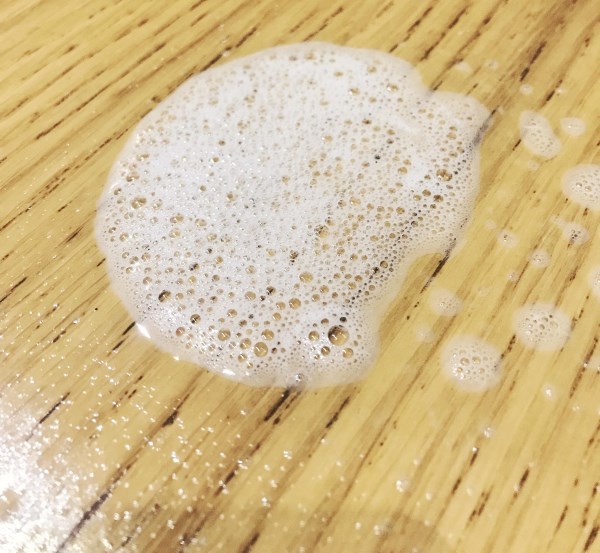 Is Method Eucalyptus and Mint Bathroom Cleaner good for cleaning bathrooms?
To road test the Method Eucalyptus and Mint Bathroom Cleaner, I targeted three areas in two of my bathrooms:
A sink in each bathroom. While one suffers from soap stains, the other seems to gather toothpaste.
My bath, which like my sinks appears to gather soap stains.
My shower, which is the least offensive area of them all, but it needed a clean anyway.
As I'm hoping you'll see from the before and after pictures below, Method Eucalyptus and Mint Bathroom Cleaner was highly effective in all areas. I'll go through them one-by-one for a more thorough review.
Tackling the soap stains on my sink
When I say soap stains, I'm talking about bars of soap. The type that set in and re-solidify after a short while.
I sprayed the Method Eucalyptus and Mint Bathroom Cleaner onto the stains and allowed it to settle in for about two minutes. When my timer went off, I used the harsher end of my sponge to scrub the stains away, then rinsed the foam with water. There was a significant difference in the appearance of my sink, which looked much whiter!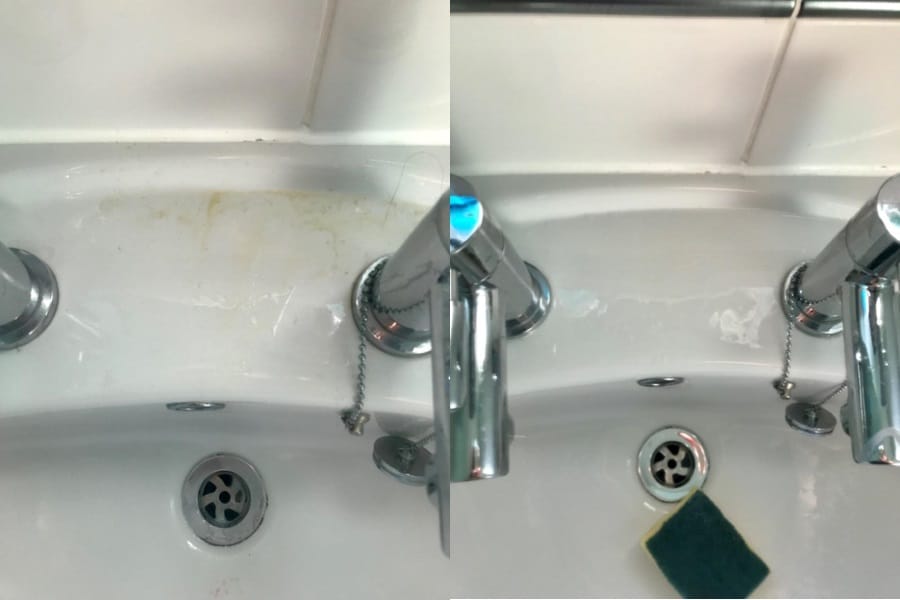 There were excellent results in the tub too
Fortunately, my bathtub doesn't suffer too much. But, with a busy household the dirt does start to gather, even if we do perform a soft clean between uses. The area around the plughole starts to look a little grimy, though.
Once again, using the Method Eucalyptus and Mint Bathroom Cleaner felt effortless. I allowed it to settle in for two minutes (which is something I do with all my cleaning products) and then began scrubbing. The tub literally sparkled.
Removing toothpaste stains from around the sink
I guess when we're all brushing our teeth in the morning we forget to remove the toothpaste that makes its way out of the tube and onto the sink. Anyway, as anybody who's tackled a dried toothpaste mound will know, that stuff is tough. But in the interest of fairness, I gave the cleaner two minutes maximum to settle in before scrubbing away.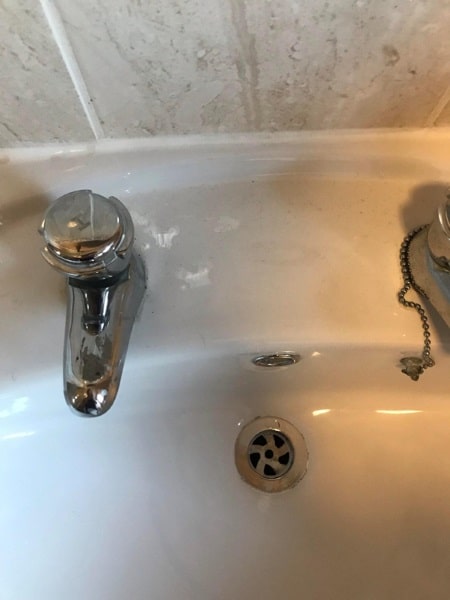 Although it required more effort than when I was removing soap stains, I'm hoping you can see the results for yourself! My sink looked a lot cleaner and the scent was quite pleasant too (more on that soon).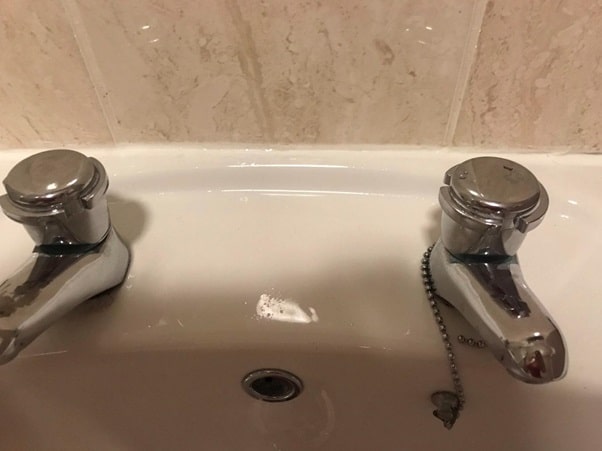 Making my shower shine
Finally, there's the shower. Arguably this is the cleanest of the pictures anyway, but the plughole does look a little lackluster.
This time I scrubbed at the shower immediately and rinsed it after, just to see if the cleaner is fast acting. Although the results are subtle (mainly because there wasn't much there to clean in the first place) I'm hoping the pictures show the changes!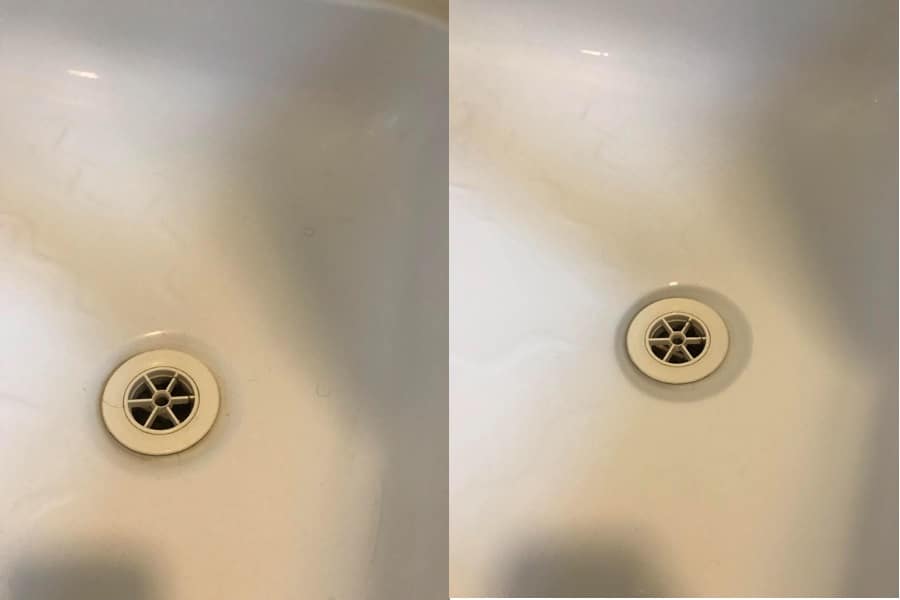 How is Method Eucalyptus and Mint Bathroom Cleaner Formulated?
Now it's time to revisit the ingredients list at the beginning of this post. Method, unlike most of this industry,  are proud of what they put into their products.
The primary surfactant used in the cleaner is Sodium Lauryl Sulfate (SLS) and Caprylyl/Capryl Glucoside. The former is almost ubiquitous in personal care products, and the latter is a gentle surfactant we're starting to see in cleaning products.  As SLS is known to cause contact dermatitis in some people, I recommend wearing gloves when using this cleaner.
I'd extend this advice when looking at the other main ingredients.  Alcohol Denat, or denatured alcohol, isn't something I'd want to get on my skin in abundance.  And neither would I want to breathe in the fumes.  Excessive consumption of Alcohol Denat is linked with both cancer and birth defects!
For an airborne cleaner like this, the ingredients of most concern are the fragrances.  In addition to the generic Fragrance, Linalool is listed in this formulation.  Linalool is a naturally occurring fragrance found in many herbs and plants e.g. rose, neroli,  lavender, laurel,  sweet basil, coriander, oranges and tomatoes.  It smells of lavender and citrus and is used widely.  It's also listed in the ingredients as the EU have mandated that any cleaner that contains this ingredient must list it separately. such is it's prevalence to cause eye irritation and contact dermatitis.  It's a volatile compound and, like all fragrances, can cause asthma type symptoms if you're sensitive to them.
I'd definitely recommend using this only in a well-ventilated room.  And if you're sensitive to fragrances, you may want to look elsewhere completely.
So do I recommend it
I would say that Method Eucalyptus and Mint Bathroom Cleaner is just as efficient (if not more so) than any other brand I've reviewed. Alongside removing different types of stains effectively, it required minimal effort. As an added bonus, you can smell both of the scents present, but they're not too overpowering.
If anything, I sort of wish it was mintier!
Overall, Method Eucalyptus and Mint Bathroom Cleaner is a winner. It does its job effectively and the ingredients largely check out as being safe.
Unless you're sensitive to sulfates or fragrances, I would definitely check this out.