Safe Household Cleaning is reader-supported. All reviews are independent and any products reviewed are purchased by the site owner. To help fund this model, some of the links on the site are affiliate links. If you decide to make a purchase from one of these links, this site will receive some commission. At no cost to you. It helps keeps this place running. Learn more
The Honest Company Baby Dish Soap
Review Score
Ewg Rated
A
Ingredients

Water
Cocamidopropyl Hydroxysultaine
Sodium Methyl Cocoyl Taurate
Sodium Chloride
Lauryl Glucoside
Glycerin
Sodium Lauroyl Sarcosinate
Sodium Benzoate
Aloe Vera
Potassium Sorbate
Sodium Laurate
Trisodium Ethylenediamine Disuccinate
Citric Acid


Excellent for doing what it was designed to do: clean baby items. It's not a suitable replacement for your regular dish soap - it's simply too gentle.<.p>

If you want to use all baby products in a gentle no-fuss formula, then this is an excellent option.

Just don't try it on your pots and pans and expect good results.

This is our first review of a product made by the Honest company.  I'd heard a lot about them, and I have to admit, I was looking forward to checking out what they do and what they're about.
So who are they?
The HONEST Company were founded by the actress Jessica Alba.  The company was built on a platform of ingredient transparency. This sets them apart from about 99% of cleaning products manufacturers and piqued my interest right away.
The company takes pride in their "No List" of over 3,000 chemicals they choose not to use in order to deliver safe and effective products to consumers. The company boasts that they set high standards and multiple tests to ensure that each of their products can help the consumer feel at ease about what they are putting in or around their bodies.
A conscientious mindset does not stop with product development either. From manufacturing to packaging all the way to labels with full ingredient disclosure, this company places great emphasis on product integrity. The authenticity of the Honest Brand is not the norm in household cleaning products, and, in my opinion, this makes them stand out as a consumer advocate.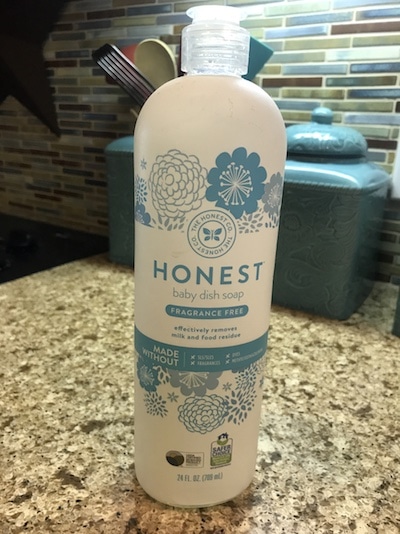 This product specifically is marked with the USDA Biobased Product Certification and EPA Safer Choice standards. However, after visiting the USDA BioPreferred website, the only dish cleaning product made by Honest Co. was the dishwashing packets.
UDA Bio-Preferred
Nevertheless, Honest stands by their products and has conducted extensive research and curation for each ingredient that goes into each of their products.
At first glance
This dish soap appears as honest as it names suggests with clean and simple labeling.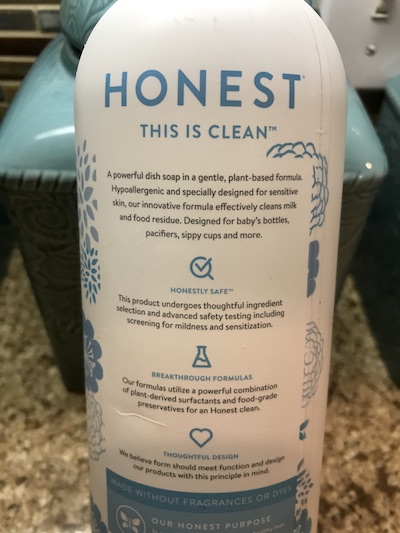 The design is somewhat feminine with a floral border, but I don't feel that that goes against their primary market base or drives others away. I love that there are only two colors used in the labeling making it easier to find information.
Another thing I noticed was that the container itself was somewhat thinner plastic than others. I like this because I know the environmental impact is lessened by this practice.
The soap was definitely fragrance-free and totally clear.   The liquid was surprisingly thin too, quite watery.  I poured a substantial amount into my sink to wash bottles and toddler dishware. The soap suds were minimal, and there was zero smell. I find this feature to be comforting when washing baby bottles, as I know that synthetic materials from dyes, fragrances or cleaning agents can absorb into the bottle.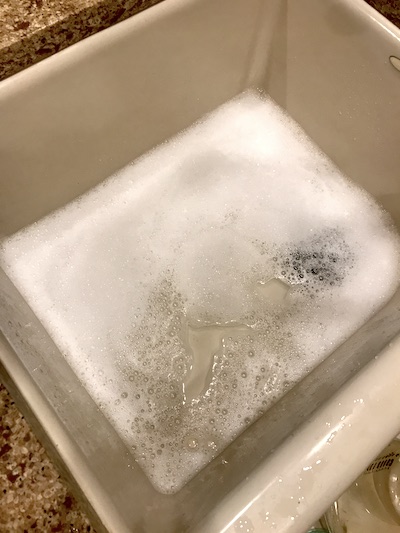 How does it wash?
This dish soap was specifically created to use on baby items.
I feel that any other use is not recommended. As I said, I found the soap to be extremely watery compared to other dish soaps I've used; both biobased and conventional.
The soap left my bottles clean and residue free. There were no spots on any of the plastic items I washed.
However, I tried this product out on several other items that were not for baby. I let the soapy water soak in my cast iron skillet for a few hours and scrubbed it with a brush.
There were several spots that did not come clean- definitely not a degreaser.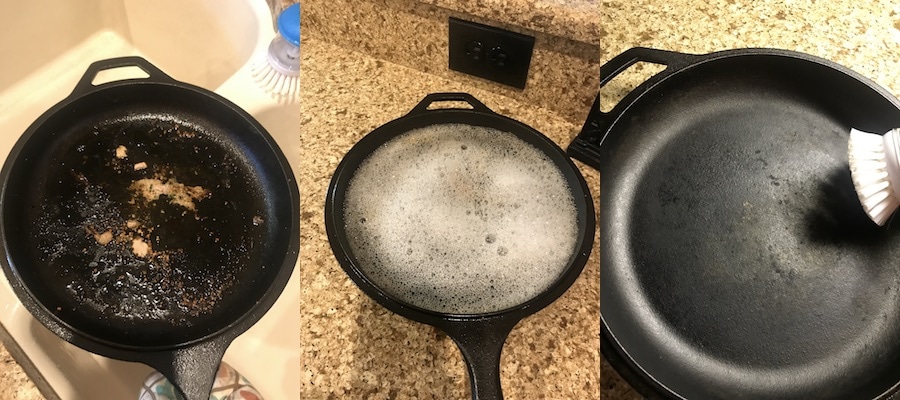 I also tried it out on some flatware and glass vases. Both of those items washed perfectly clean.
I will say that my personal preference is to use a soap fragranced with natural oils such as citrus or lavender. Honest makes three such products featuring white grapefruit, lavender, and lemon verbena. I am anxious to try these soaps!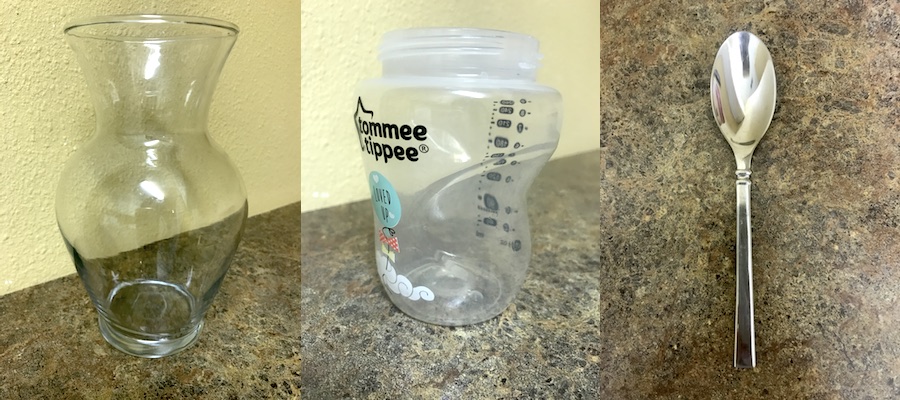 What's the product made of?
The product is predominantly water with a number of very gentle biodegradable surfactants;
Cocamidopropyl Hydroxysultaine, Sodium Methyl Cocoyl Taurate, Lauryl Glucoside and Sodium Laurate Okay.  These are extremely gentle and why the product is recommended for use in baby equipment only.  They simply aren't powerful enough to clean heavily greased kitchen items.  IT also explains the lack of soap suds.  While these are reassuring, they are cosmetic and in fact, manufacturers will often add foam boosters to dish soaps to make them appear more effective.  The ludicrous thing is, some of these foam boosters can cause contact dermatitis and are toxic to the environment.
The company have also added a couple of skin conditioning agents including Aloe Vera Juice to the formula.
In fact, the only real ingredients to look out for are Sodium Benzoate and Potassium Sorbate.  Both ingredients are preservatives and both can cause contact dermatitis in folk.   If you're sensitive to either I'd recommend wearing gloves or avoiding this product altogether.
Do I recommend it?
I like the overall performance level for doing what it was designed to do: clean baby items.   It's not a suitable replacement for your regular dish soap – it's simply too gentle.
If you want to use all baby products in a gentle no-fuss formula, then this is an excellent option.
Just don't try it on your pots and pans and expect good results.