Safe Household Cleaning is reader-supported. All reviews are independent and any products reviewed are purchased by the site owner. To help fund this model, some of the links on the site are affiliate links. If you decide to make a purchase from one of these links, this site will receive some commission. At no cost to you. It helps keeps this place running. Learn more
AspenClean Natural Dish Soap Eucalyptus & Rosemary
Review Score
Ewg Rated
A
Ingredients

Water
Sodium Chloride
Lauryl Glucoside
Coco Glucoside
Glycerin
Citric Acid
Aspen Bark Extract
Eucalyptus Leaf Oil
Rosemary Oil

Quite outstanding. This dish soap smells great, washes great and has a low irritation potential for all but the most sensitive of skin. The ingredients are plant based, cruelty free and the bottle is 100% recycled and recyclable. There's so much to like with this company and this dish soap, and we can't recommend it highly enough.

AspenClean Dish Soap is the first product we've reviewed from the Canadian outfit AspenClean.
The company were founded in 2004, and were originally a cleaning company. In fact, they still offer their cleaning service where a professional crew can perform basic house cleanings, move in/out services, Airbnb scrub downs, and carpet cleaning – all with natural and safe products!! (Sorry US folks, this is offered in Canada only).
The company has since branched out into manufacturing cleaning products and their certifications are already impressive:
EcoCert: an inspection and certification body for sustainable development. The ingredients do not contain known environmentally-damaging substances. In a world where new, untested toxic ingredients are all too commonly allowed to fly by governments until proven toxic by independent entities willing to put the time and resources into tests, this organization endeavors to endorse only products with characterized eco-friendly chemicals from the start.
EWG: AspenClean products join a select list of top-rated products by EWG – a respected non-profit organization tasked with rating cleaning solutions in terms of human (& pet) health and environmental safety. With "A" ratings, their products should be safe for you and your loved ones, even if accidentally ingested.
Leaping Bunny: Topping on the vegan cake – considered to be the international gold standard certification for non-animal tested consumer products. Products are cruelty-free as defined by the Coalition for Consumer Information on Cosmetics (CCIC), meaning products are NOT tested on animals at any point in the manufacturing process.
In terms of sustainable earth efforts, AspenClean's plastic bottles are made with at least 50% recycled product, and this particular dish soap bottle was made with 100% recycled plastic.
In addition to this dish soap, they offer an array of products including all-natural laundry detergent, general purpose cleaners, and cleaning clothes.
This is a unique company with a unique vision. They understand the problems with today's cleaning product industry, and they are doing something quite profound about it.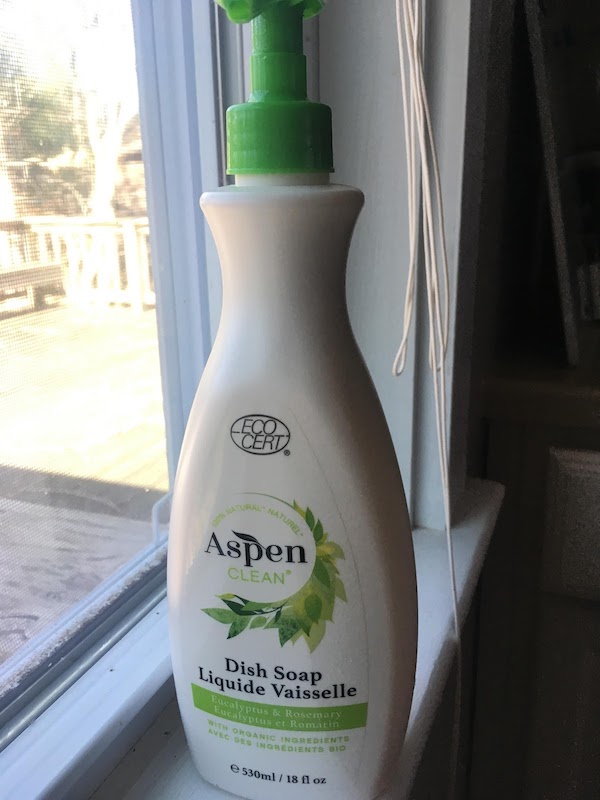 The company is unique. But how well does their dish soap clean?
The directions are easy – use 1 tablespoon for 1 sink of water.
This product should be potent and the small dosage size will minimize waste. It's not suitable for dishwashers and purely designed to be a sink aid. As no phosphates are added, the product is septic system safe.
I tested this dish soap out against 3 types of dishware: glass, porcelain and plastic.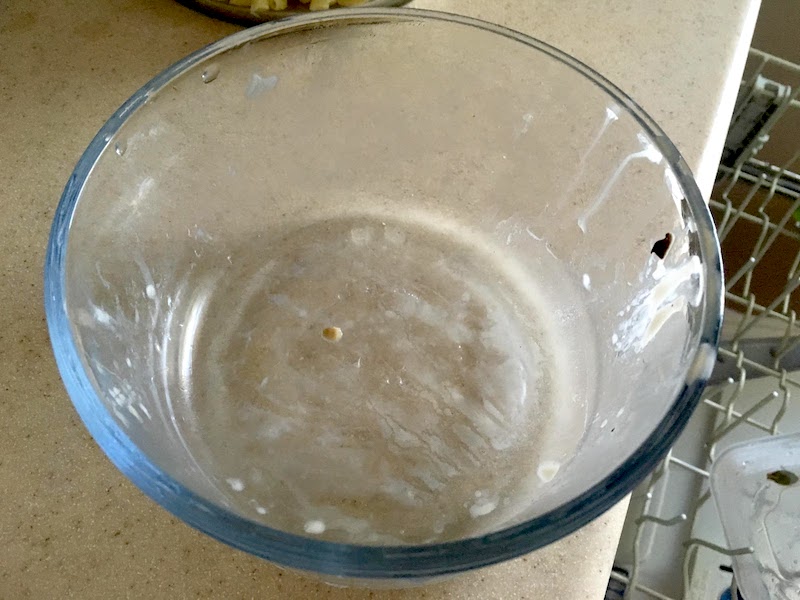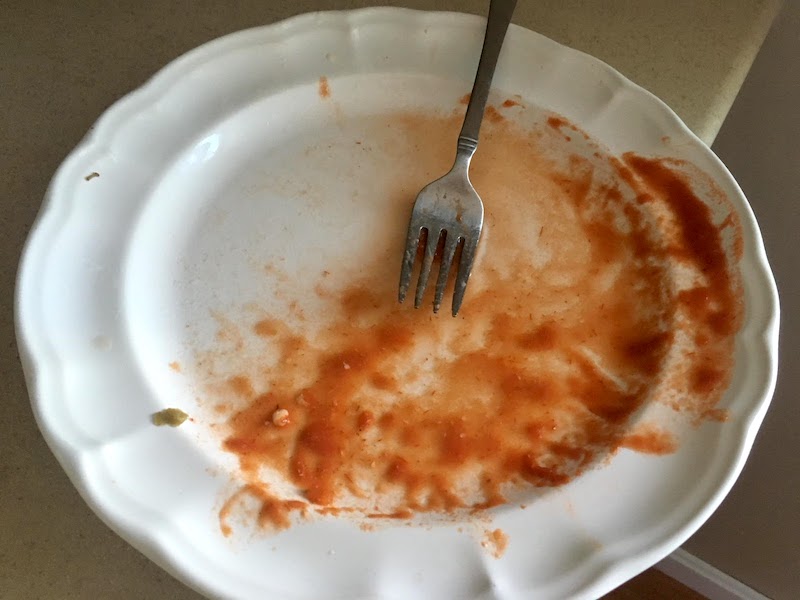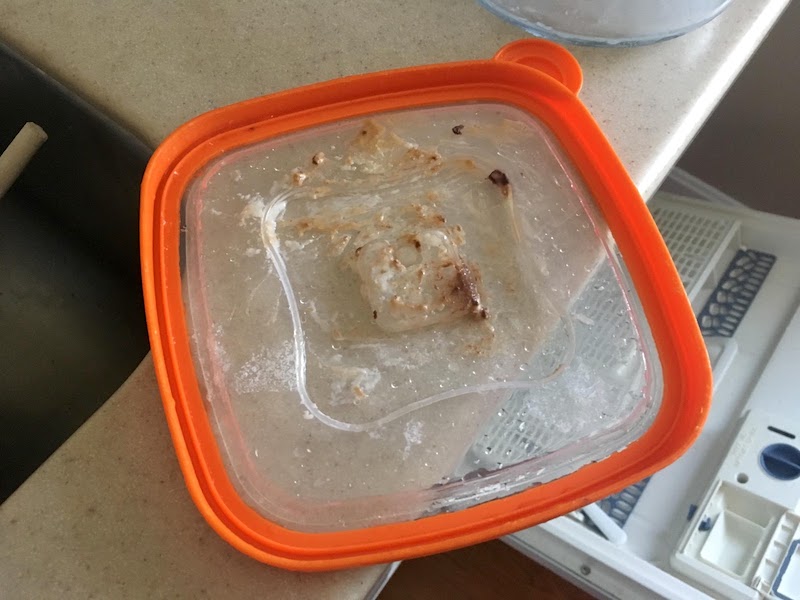 The product suds up nicely and has an incredibly fresh, potent tree scent.
Washing was very straightforward and I was very pleased with the shine and cleaning capability.
See the results for yourself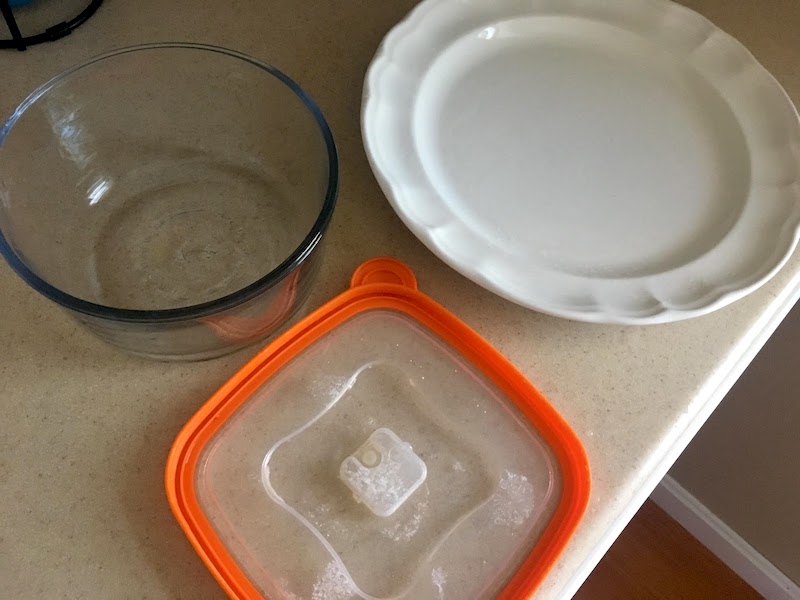 Dishes look and smell fantastic, what's in it?
The two cleaning agents, Lauryl and Coco Glucoside, are plant-derived surfactants (grease-fighters) derived from coconut, palm kernel and palm oil. They are degradable, generally thought to be suitable for sensitive skin, and are now pretty commonplace in eco-friendly and health conscious cleaning products.
While I loved the smell, and admire the company's stance to not use artificial fragrances, this is a pungent-smelling dish-soap. The company achieves this by adding Aspen Bark Extract, Eucalyptus Oil and Rosemary Oil.
Aspen Bark Extract also doubles as a preservative and skin conditioning agent. It also has a low irritation potential too. I really hope to see more of this in more products.
Eucalyptus Oil smells amazing, But it's also an antimicrobial agent too. Add in the disinfecting properties of Rosemary Oil and you have an incredibly well-designed set of fragrances in this great smelling product.
The side effects of these two essential oils in this concentration is contact dermatitis. I'd recommend wearing gloves if you're sensitive to fragrances, and I'd wash in a ventilated room if you suffer from asthma.
That aside, the ingredients are all plant-derived, biodegradable and the irritation potential is minimal. Plus, the company do offer a fragrance-free version that omits the two essential oils, if you prefer to do without.
AspenClean is rightly proud of this formulation and displays their ingredients on the bottle. This automatically puts them above 90% of this industry who have no legal obligation to disclose their ingredients.
In addition, Aspen also proudly displays ingredients that are not used in their natural dish soap. These include artificial colors, synthetic perfumes, toxic preservatives, animal-based products, petroleum, environmentally unfriendly phosphates and bioaccumulating parabens, and other carcinogenic and otherwise harmful chemical ingredients that are commonly used in non-natural-based commercial soaps.
In summary:
Suds up substantially and successfully removes grease
Superb formulation using only plant derived ingredients
Scented using organic essential oils eucalyptus and rosemary for a fresh, clean aroma
Certified by EWG, EcoCert and Leaping Bunny to be safe for consumers and the planet
This is one of the finest products we've yet reviewed.
I can't recommend this highly enough.